BMW Motorrad Thailand is sparking yet more excitement for Thai fans with the launch of its new product in the popular mid-range. The new BMW F 900 XR highlights the genuine identity of the Dynamic Roadster in the Adventure Sport segment, offering a thrilling and exhilarating riding experience for adventure sports enthusiasts. This model also allows riders to experience the adrenaline of racing thanks to its supreme handling ability combined with a wide range of equipment options that perfectly ignite the soul of motorcycle racers.
       Mr. Miguel Llabres-Pohl, Head of BMW Motorrad Southeast Asia and Importers APAC, said: "We are excited to announce the launch of the new BMW F 900 XR, a mid-range model that combines sportiness with touring capability. With its powerful design and exceptional features, the new BMW F 900 XR is the perfect adventure sports motorcycle built to conquer any road. The new BMW F 900 XR is equipped with the latest technology transferred from the higher class, giving it unique characteristics for the mid-range segment. Whether you're a sporty rider or a newcomer, we would like to invite all fans to feel the ultimate riding experience and the powerful character of the new BMW F 900 XR, combining agility, comfort and style."
---
Design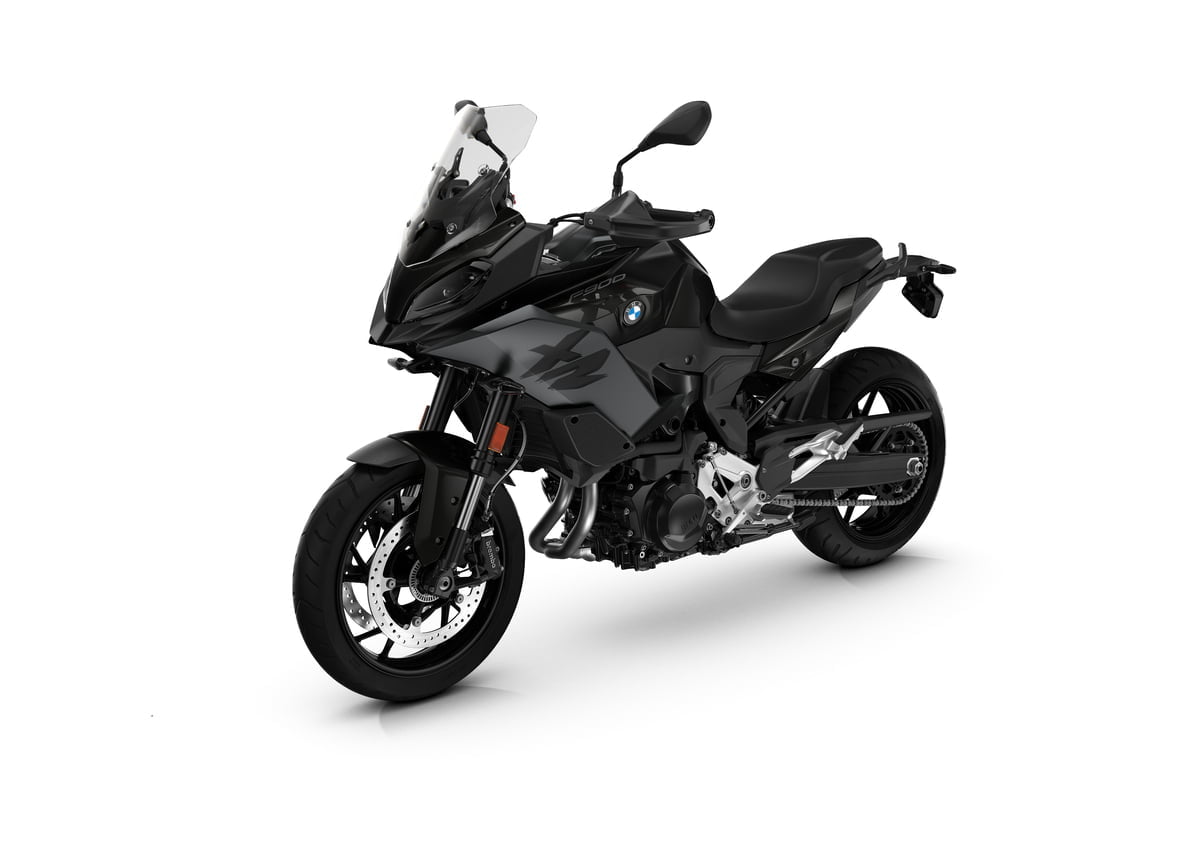 The new BMW F 900 XR demonstrates easy mastery of the Adventure Sport segment's key qualities: sporty riding dynamics combined with upright, GS‑like ergonomics, outstanding long-distance and passenger suitability and a design that conveys a powerful sense of character. However, the new F 900 XR also bears the design and concept legacy of the XR family with a mix of sportiness and touring capability. In addition, the F 900 XR benefits from the technology transfer from the upper class, ranging from Adaptive Cornering Light to Keyless Ride, all unique features in the mid-range.  
      Like the GS models in the F Series, the new F 900 XR makes use of a steel bridge frame that integrates the engine as a load-bearing element and a fuel tank that is now back in its classic position in front of the rider. Front wheel control is taken care of by an upside-down telescopic fork, while the rear wheel is guided by a double-sided swinging arm with central suspension strut.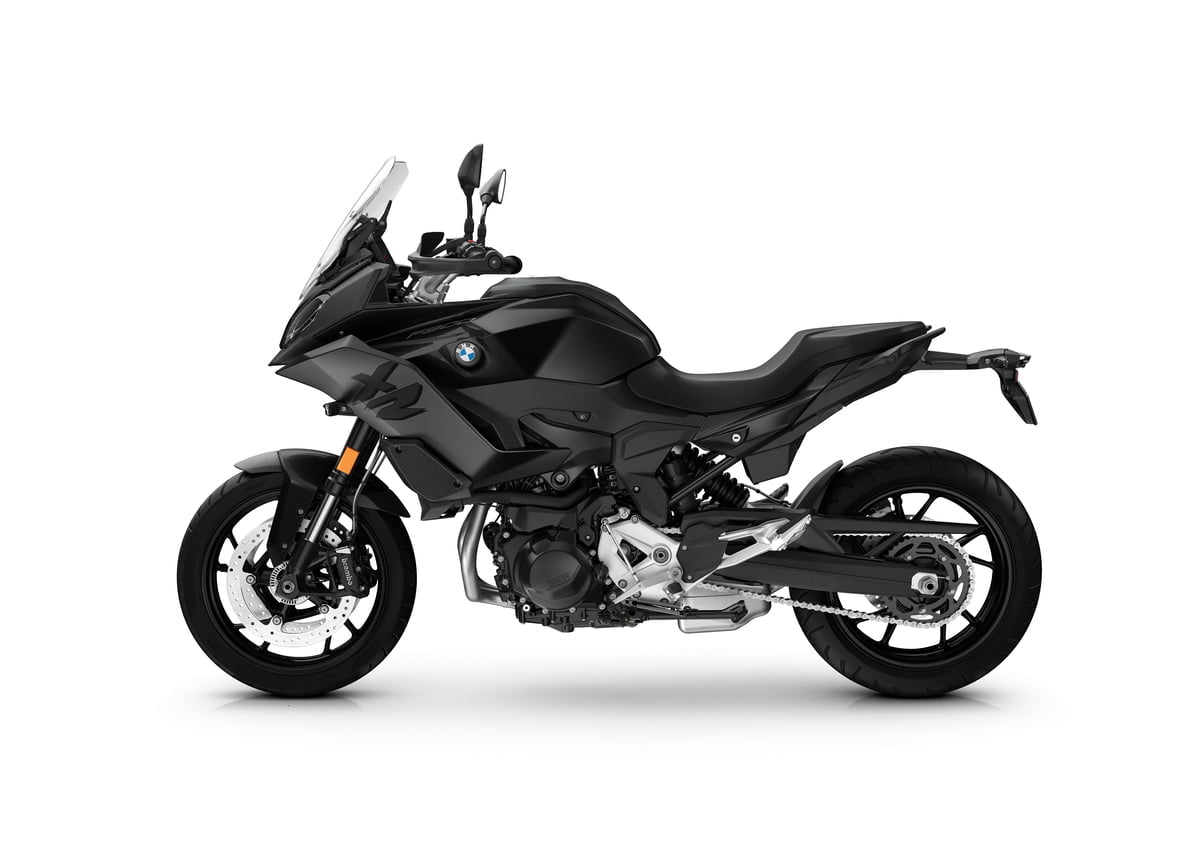 The light, plastic-welded fuel tank with a capacity of 15.5 litres in the F 900 XR is a world first in motorcycle construction. The bolt-on steel rear frame has also been newly developed for the F 900 XR in order to create a visually short and slim rear. Additionally, the new F 900 XR – with its somewhat longer spring travel – offers a noticeable increase in comfort and therefore an even wider range of potential rides in touring style.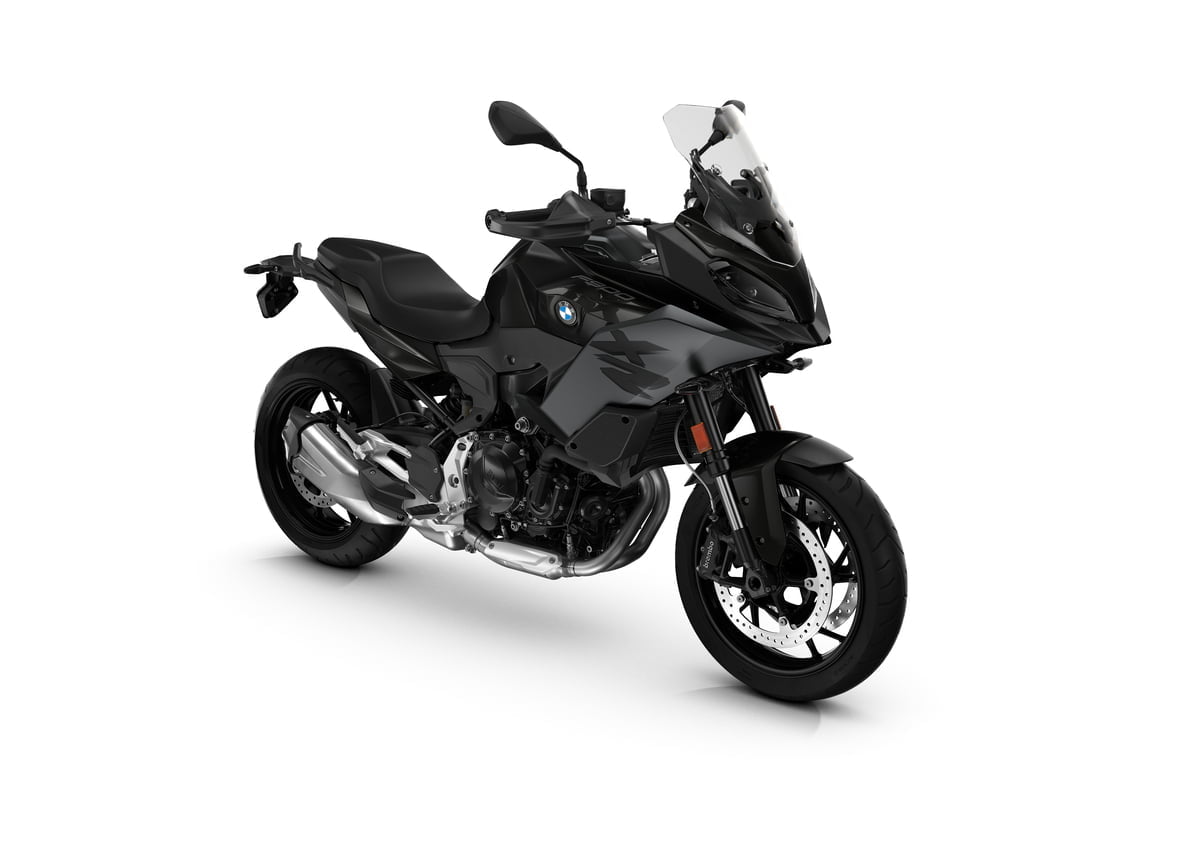 Even greater safety is offered by the Adaptive Cornering Light as a component of Headlight Pro, which is unique in the mid-range. Here, the rider benefits from improved illumination of the road when cornering for even safer riding at night. All lighting units in the new F models are based on LED technology as standard.
       The new F 900 XR offers an impressively active yet relaxed riding position for touring capability and long-distance performance. The front fairing including an adjustable windshield combines a sporty look with sound rider protection.
       For the first time, the M Endurance chain is available as standard. Thanks to excellent dry lubrication properties and the elimination of wear, the M Endurance chain offers maintenance comfort equivalent to that of a shaft drive motorcycle. This includes all the cleaning work that is unavoidable with a conventional chain due to splashed lubricant. Consequently, the M Endurance chain is as durable as possible.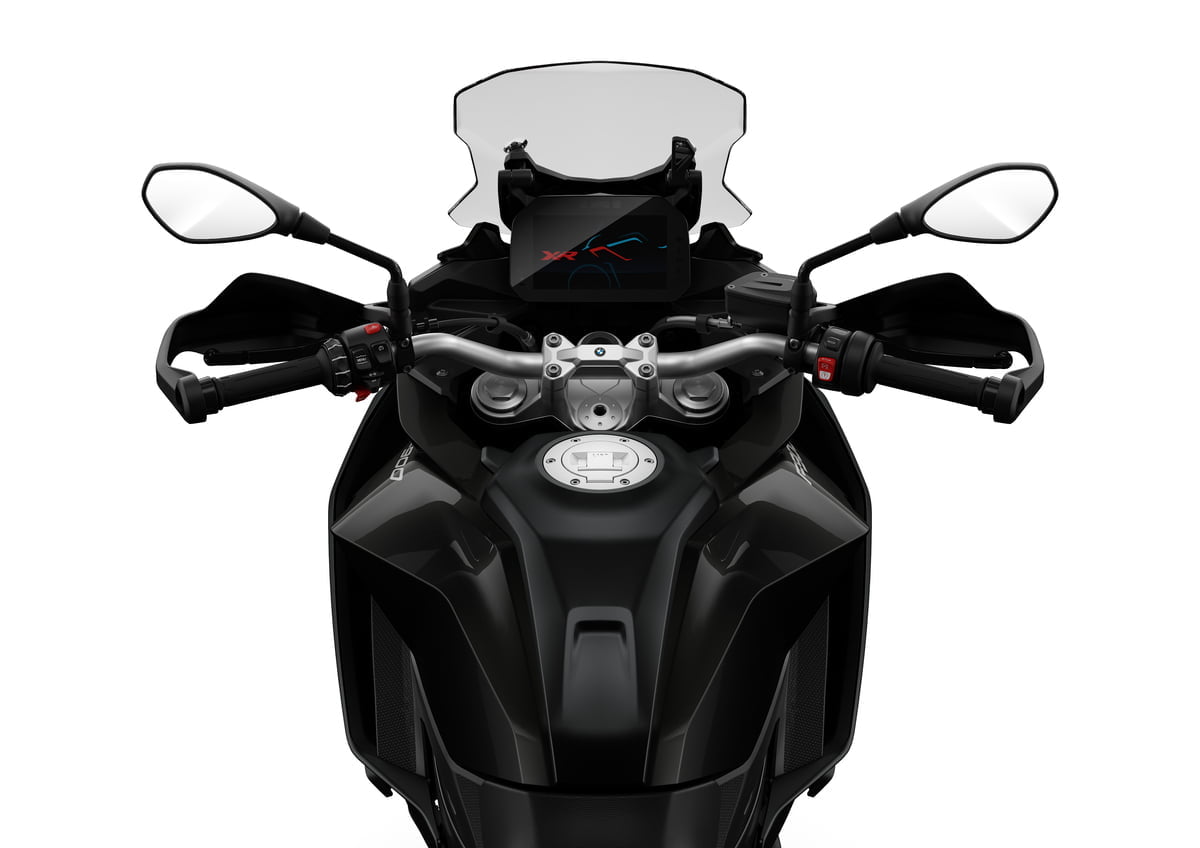 The new BMW F 900 XR is also equipped with perfectly readable colour 6.5-inch TFT screen with BMW Motorrad Connectivity as standard. The feature offers the ability for riders to conveniently talk on the phone, listen to music or navigate while riding. The model is now available in Triple Black colour.
Performance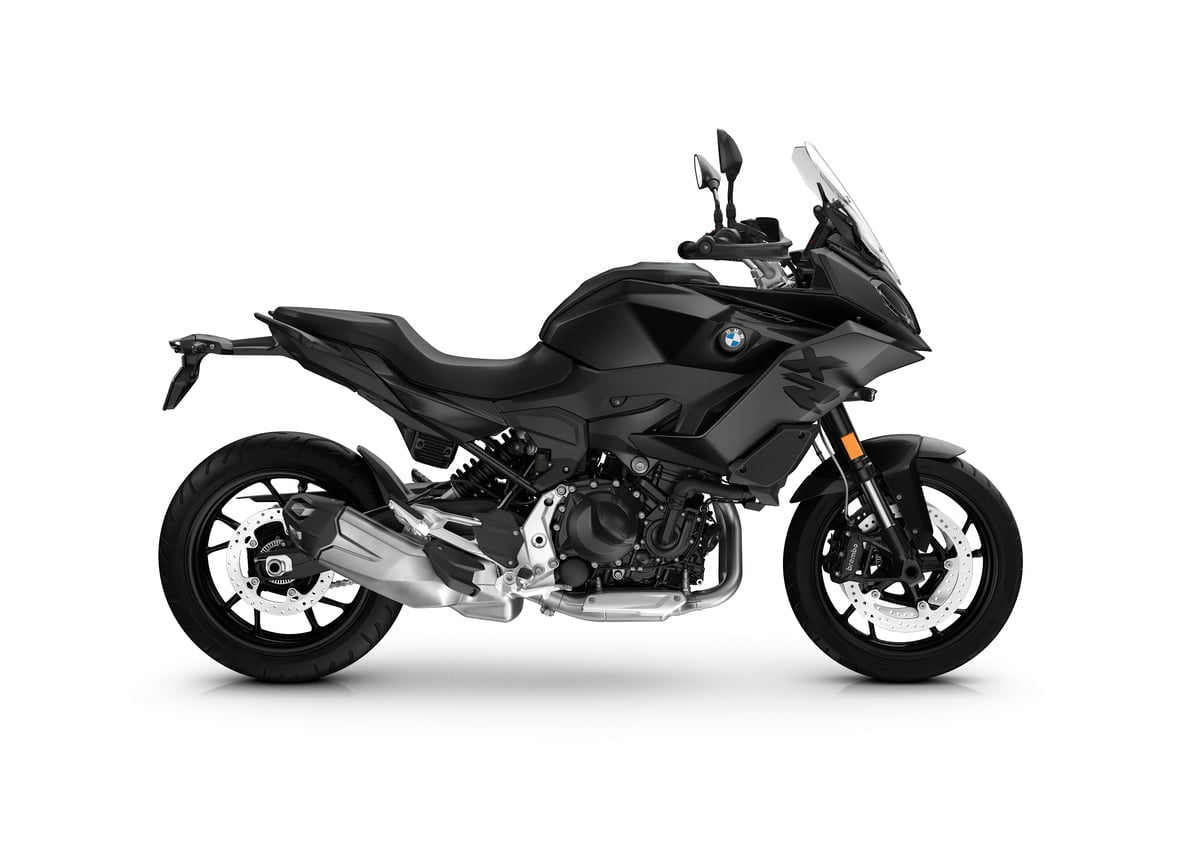 The new BMW F 900 XR, equipped with water-cooled 4-stroke in-line two-cylinder engine, delivers power of 73 kW (99 hp) at 8,500 rpm and 88 Nm torque at 6,750 rpm with a maximum speed of more than 200 km/h.  The engine has a capacity of 895 cc with an ignition distance of 270/450 degrees and a new underfloor silencer system, which offers a particularly emotional sound. In addition to the standard anti-hopping clutch, the new F 900 XR is fitted with engine drag torque control (MSR) for the first time. It prevents the rear wheel from slipping as a result of abrupt throttling or downshifting, thereby ensuring even greater safety. The model has fuel consumption of 4.2 litres per 100 km and supports regular fuel with octane number 91.
      The new F 900 XR offers the "Rain" and "Road" riding modes as standard, as well as "Riding Modes Pro" featuring "Dynamic" and "Dynamic Pro," allowing riders to experience the sporty characteristics of the new F 900 XR even more intensively. ABS Pro enables precise handling in every riding situation. Dynamic Traction Control (DTC), along with Dynamic Brake Control (DBC) and Dynamic ESA (Electronic Suspension Adjustment), are also available. Cruise Control allows riders to keep their vehicle at a constant speed. Moreover, the Gear Shift Assistant Pro allows shifting up and down in almost all load ranges and engine speed ranges without clutch control. Heated handlebar grips also prevent hand numbness and fatigue that is common when riding in cold weather.
Price
The new BMW F 900 XR in Triple Black
Price: THB 564,000 (VAT included)